So I was checking out the forums today and came across a post asking if people use video to promote their appraisal services.
Of course on the forums there were a lot of comments, not giving any real information if people use video, more reasons why they do not do any marketing and then some more about how they hate their jobs… Lol.
So I posted something along these lines and I hope it helps if you are thinking of using video to promote your appraisal services.
– – – – – – – – – – – – – – – – – – – – – – – – – – – – – – – – – – – – – – – – – – – – –
I definitely use video quite a bit when marking appraisal services to potential clients, you can see a bunch that I recently created for this purpose.
http://appraiseallrealestate.com/appraiser-sandiego/new-real-estate-appraiser-videos/
There really is nothing special in the videos, I really don't plan on people even watching them, that is why they are very short videos.  They are super easy to create using Animoto and they work VERY WELL!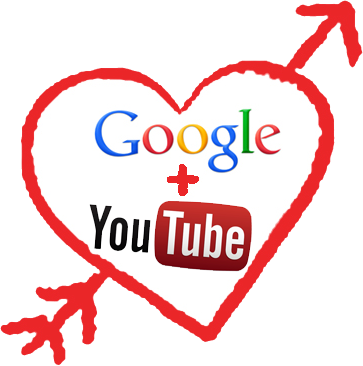 There are a number of reasons why you would want to spend the time to make videos to promote your appraisal services.
The first one is that YouTube is owned by google, the largest and most used search engine around.  I think I recently read that more people search for products on services on YouTube possibly even more than in Google itself.  So being owned by google, they will display videos related to the keywords that your customers are using to find appraisal services in their area.  Google will sometimes display those results at the top of the page even before all the other search engine results!
Google also loves new content, new media and all forms of new content, they will quickly add it to their database and give it a little boost when it is new.  You have a way better chance of showing up in the search engine results quickly with a new video that a new website. (websites will usually rank for longer periods of time though)
If you optimize the title, keywords and description in YouTube, you can easily add a clickable link to your website right in the description and your phone number in the title so your customers can find you easily.
When you add videos to your website, in to your google+ or google my business accounts, your profile will get a boost, giving you better chances to show up in the search engine results and the map on the side of the page.
The link to your website in the description will help your actual website to rank better in the search engine results for the keywords your potential clients are using.
One final note.  They are super easy to make.  You can easily create short slideshows in animoto and upload them from animoto to your youtube account. You can also create more informative videos that have the possiblility of getting tens of thousands of views, furthering improving the rank to both your youtube channel and your website.
Before you discount this completely, try search for major cities in the United States followed by appraisal or appraiser.  Most likely you will see great examples of this.  If there are none in your market area, you should be able to get your videos to show up with proper optimization.
If you would like to see a tutorial on this process, you can get a $1.00 trial to the Appraiser's club and check it out.
Give it a try, you will be surprised with the results!
Bryan