This webinar was very good and provided the best explanation of the Q & C ratings that I have seen so far. – Jason Fischman, ASA, IFA
Fannie Mae's Collateral Underwriter Version (CU) 3.1 is here, promising new red flags and warning messages appraisers need to be prepared for. Come see firsthand the warning letters some appraisers are receiving and learn how to avoid trouble in 2016!
Persistent Appraisal Failures – CU 3.1
Date: Jan. 22nd, 10 – 11:30 a.m. PST (This Friday!)
Presenter: Richard Hagar, SRA
In this webinar, Richard Hagar, SRA and national authority on lending and appraisal guidelines, takes appraisers step-by-step through the new warning letters that appraisers have been receiving due to the new changes to CU, and offers solutions and advice.
CU Version 3.0 and 3.1 are changing the availability of appraisal data, risk scores, flags, and messages in CU. The system now provides feedback to lenders within 10 minutes of appraisal submission to Fannie Mae through the Uniform Collateral Data Portal® (UCDP®). CU 3.1 also includes changes to condominium, waterfront, and accessory unit reports issuing 12 new warning messages appraisers need to be aware of.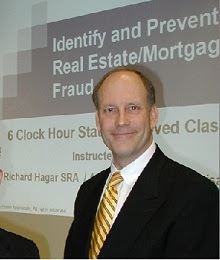 Hagar shows how to navigate the new CU update and how to avoid problems in the most common areas, including:
New fields being monitored
Permits
Style and Connection
Accessory Dwelling Units
Photographs and Sharing
Time adjustments
View and Waterfront
Garage spaces
Plus, get a sneak peak at what's coming in CU 3.2 and 4.0! This Webinar untangles the latest rules and shows you what it takes to stay out of trouble.
Persistent Appraisal Failures – CU 3.1 is Here
Date: January 22nd, 10 – 11:30 a.m. PST
Presenter: Richard Hagar, SRA
Sign Up Now!
OREP Members/ WRE Subscribers: Click here for a Discount
*Webinars are recorded for viewing at your convenience. Sign Up now to receive recording automatically.