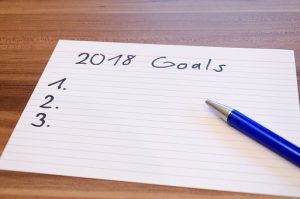 Happy New Year!
It has been quite a while since I made a post to Appraiser Income and I wanted to give a little update on my appraisal business and the projects I have planned for 2018.
The past 4 years have been a complete whirlwind with way too much work that I could ever handle on my own.  I really focused on getting the best AMC clients to work with that had the best policies and paid the best fees.
Unfortunately I lost most of my non-lender work because I just could not charge the same fees as most of my AMCs were paying.  Most of that work I referred to other appraisers I know in San Diego county and put all of my non-lender marketing on hold.
I tried out a couple trainees during that time and it never seemed to make sense in terms of the hours I was putting in to training someone.  I love the idea of trying to help others get in to the appraisal industry, but it is discouraging when you end up working more for less.  For a number of other reasons, it just did not work out for me.
So that being said, I usually work for a handful of great AMCs and the volume of work I do for them change from time to time.  It is constantly rotating with some companies getting slow or losing clients and others growing and providing plenty of work.  Some raise their fees during the time I work for them, many lower their fees and I stop completing appraisals for them.  It is constantly changing.
I see the industry changing quite a bit over the next few years and feel like I have put all my eggs in the same basket as I have done many times in the past.  While I should have kept the non-lender side of my business happy with the steady stream of orders that were coming in, I gave it all away.
At the same time one of the AMCs I have been getting about 20% of my work went to the 'in house appraiser' model.  I still get a few orders from them a month, but  I don't see any volume coming back.  Luckily during that time I added some new clients and I still had the best year ever.
Before I get caught completely off guard I have decided in 2018 to focus again on marking my appraisal business for non-lender clients.   I am also going to share this information in my blog post as I have talked to many appraisers that say they miss the posts, podcast and marketing information.  I am going to start of focusing on this blog and will hopefully get the podcast going again and remake a bunch of the training videos for the Appraiser's Club.
Those are big goals, but I feel there are going to be some big changes in our industry and if you want to stay a busy appraiser you need to make time and focus on getting that non-lender work.  That work never goes away and you can always charge customary and reasonable fees.
If you stay on top of your marketing with easy to use systems, you will keep them coming back forever.  Since it has been so long since I used my old systems I am going to research new software and systems and make tutorials on how to do this on your own or with the help of a virtual assistant.
Thanks again for great feedback I have received over the years and I hope to help out all my fellow appraisers with great marketing information!  If you have any tips and advice on what is working in your appraisal business, please reach out to me by emailing me : appraiser@quickerservice.com
Here is to an amazing and productive 2018!
Sincerely,
Bryan Knowlton