I got this one out a little late, sorry about that!  Must apply today or tomorrow at the latest.
Appraiser Job in NEW ORLEANS, LA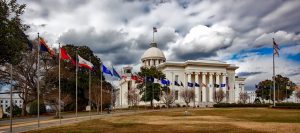 Vacancy No.
Department

U.S. Army Corps of Engineers

Salary

$73,375.00 to $95,388.00

Grade

12 to 12

Perm/Temp

Permanent

FT/PT

Full-time

Open Date

1/9/2018

Close Date

1/18/2018

Job Link
Apply Online
Who may apply

Public

Locations:
You will perform the more complex appraisals for the purposes of acquiring real estate interests for civil works projects of the District and for other government agencies. Appraisal assignments cover properties to be acquired for navigation purposes, flood control projects, hurricane protection, environmental protection, wetland creation, river and harbor projects, marsh and coastal restoration, and fish and wildlife mitigation. You will Independently perform appraisals of real property for project studies, land acquisition and property management purposes. You will also be required to review appraisal reports and cost estimates prepared by staff and contract appraisers for project studies, realty interest acquisition, condemnation proceedings and property management. Also maybe required to act as an expert witness in Federal court for the government.


This entry was posted on Wednesday, January 17th, 2018 at 11:43 am and is filed under Appraiser Jobs. You can follow any responses to this entry through the RSS 2.0 feed. Both comments and pings are currently closed.

Home Appraisal San Diego - San Diego County Real Estate Appraisal Services