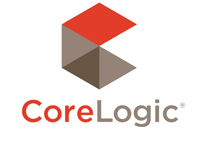 CoreLogic, a property information, analytics and data-enabled services provider, announced Thursday that it plans to acquire FNC, Inc., a provider of real estate collateral information technology and solutions that automate property appraisal ordering, tracking, documentation and review for lender compliance with government regulations.
The acquisition will mark CoreLogic's second substantial acquisition in the field of property valuation in 2015. Earlier this year, CoreLogic purchased LandSafe Appraisal Services, an appraisal management company, from Bank of America for $122 million.The purchase price for FNC is far beyond the price for LandSafe.
According to an announcement from CoreLogic, the company will acquire FNC for $475 million.
In its announcement, CoreLogic said that FNC "delivers deep expertise in appraisal compliance, workflow best practices, and process efficiency to mortgage lenders and servicers, appraisal management companies, secondary and capital markets firms as well as property and casualty insurance companies."
Additionally, FNC's platforms are included in the workflow systems of 18 of the 20 largest U.S. banks, CoreLogic said.
According to CoreLogic, FNC platforms provide "broad connectivity" to approximately 80,000 appraisal, title and inspection vendors, and FNC's solutions allow industry participants to automate the collateral valuation and diligence process, monitor and optimize vendor performance and facilitate compliance with regulatory and internal risk management policies.
In a statement, Anand Nallathambi, CoreLogic's president and chief executive officer, said that along with the acquisition of LandSafe, the deal for FNC signals that the company views property valuation as a "significant" area of growth in the future.
"We are very pleased to add the FNC management and staff to the CoreLogic family," Nallathambi said.
"FNC is a pioneer in developing unique collateral information and technology platforms for the U.S. lending ecosystem," Nallathambi continued. "Its business has been built around recurring, high-margin revenue streams.  The acquisition of FNC is an important step in our development of a world-class property valuation solutions capability."
In its announcement, CoreLogic said that acquisition of FNC will help the company create a "scaled, integrated property valuation solution provider" that can provide a "broad suite" of fulfillment, platform, data and analytics capabilities and assets.
"FNC's platforms, together with our existing valuation-related assets and our recent acquisition of LandSafe Appraisal Services, allow us to gain operational scale and expand the value proposition of our Valuations Solutions Group," Nallathambi said. "We expect property valuation to be an area of significant future domestic and international growth."
According to CoreLogic, the transaction is expected to close during the first quarter of 2016.
Additionally, CoreLogic said the transaction is expected to be accretive to its 2016 financial results excluding one-time reductions from transaction-related fees and transitional accounting items.
CoreLogic said that the deal will be funded using cash on hand and debt.
Once the deal is closed, FNC's operations will be consolidated within the CoreLogic's Valuations Solutions Group, CoreLogic said.
"CoreLogic's VSG will be the conduit through which we will seamlessly deploy our broad suite of property valuation capabilities," CoreLogic Chief Operating and Financial Officer Frank Martell said.
"The VSG will offer best-in-class content, analytics and workflow platforms which employ our Gen2 technology and mobility capabilities," Martell said. "Improving the quality and economics of property valuation is a major imperative for the real estate industry. Through the VSG, CoreLogic will be well positioned to bring comprehensive and compelling solutions to the marketplace."
repost from: http://www.housingwire.com/articles/35854-corelogic-snaps-up-fnc-for-475-million