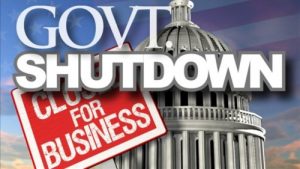 The partial federal government shutdown is complicating the already complicated process of getting and managing a mortgage. For one thing, the political storm is like severe weather at a major airport: You can expect minor delays or worse. Also, it could mean financial hardship for some federal government employees facing mortgage payments without their regular paychecks.
Here's how the shutdown is affecting appraisers and home buyers.
If you're getting a Federal Housing Administration or Department of Veterans Affairs loan, it's likely you can expect delays in the underwriting process, and it's possible your closing date will be pushed back as well.
There's good news for most FHA-qualified home buyers: Single-family FHA loans are being funded, even during the shutdown. FHA home equity conversion mortgages (known as reverse mortgages) and FHA Title I loans (financing for permanent property improvements and renovations) are the exception — and won't be processed during the shutdown. The processing of VA loans will continue, according to the Mortgage Bankers Association, but you may have to wait.
…continue reading the rest of this post: Shutdown Affects Appraisal Orders and Borrowers